InterClaim® Worldwide: Two Generations of Trust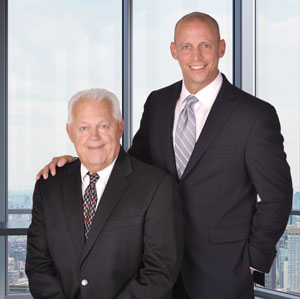 InterClaim® Worldwide is a family-owned company, founded by Andrew M. Fusco to provide individual policyholders with the principled, professional service they never knew existed: a way to engage and challenge their insurance companies in order to protect their own financial interests.
Today, our second generation continues this classic American tradition of "standing up for the little guy." It's one we're most proud of. And the proof is right here.
In the Better Business Bureau "A+" rating we hold, and the fact that we've never had a BBB complaint.
In the fact that we've never had a complaint filed with any state insurance department, or a negative thread on social media.
And in the testimonials from homeowners, business owners and trusted advisors you can read here.